By: Gabriela Yareliz
Alright, alright, alright (even though in journalism school they teach you it should always be "all right"). Our last musical-journey-to-Valentine's-Day posts were heavy. I know. It's not all sad and heavy, though. No. We're going into a more fun territory today. We are looking at No Doubt's "Hey Baby." First of all, I LOVE this song. I remember being a kid in the back of the car going to the grocery store to get milk with the fam, and this song would come on the radio, and I was like, YES! It's upbeat, fun and explosive.
This song was from No Doubt's album Rock Steady; the single was released in 2001. I was 10-11 years old. A couple things about this video, it's sensory overload, Gwen's every expression is silly and a mood, and the band is just having a ball.
The song starts out basically narrated by Stefani, talking about how she is the girl who always hangs with the guys, "Like a fly on the wall with my secret eyes, takin' it in, try to be feminine, with my make-up bag, watching all the sin."
She continues, "Misfit, I sit, lit up, wicked. Everybody else surrounded by the girls with the tank tops and the flirty words. I'm just sipping on chamomile; watching boys and girls and their sex appeal, with a stranger in my face who says he knows my mom and went to my high school."
This part always makes me smile. To me, Gwen in this song was always relatable. I have never been the girl with the large group of girlfriends. It's not me. Never has been, and at this point, clear it never will be. This reminds me of the junior high days, when I would hang out with three guys at church who were my best friends (Jonathan, Anthony and Arturo). They were a bit older than me, and we'd go on all kinds of adventures, whether it was a stroll around the block or when our church went camping, adventures in the woods. We'd climb, roll down hills (when we'd lose our footing), and find mysterious shacks in the woods. When we rented that old historic church on Linden Blvd, we made it to the bell tower (I wasn't supposed to be up there), and we'd scare each other in the church basement and make up stupid stories. I remember one day, a lady from the church pulled me aside and told me that she thought it was odd that I didn't hang out with the girls around my age, who would huddle together in their groups and gossip. I told her no thanks.
I loved being the girl hanging with the guys in the parking lot while they talked about their girlfriends (or lame crushes), the new black bracelet fad, the latest Eminem song and how to redo stunts from the Jacka** movie. I still have a photo of all of us in a camp cabin in my childhood keepsake box. I am standing next to them in a black t-shirt with my hair pulled back in a ponytail, bangs disheveled and slightly sticking up– I look like one of them. They were my favorite people to hang out with. The truth was I didn't have to be anything when I was with them, and I loved that. With them, I was the fly on the wall with the secret eyes. I partook in every adventure without being look down on. We were a team.
Listen, this is not a deep song. It's a song whose video takes place at a party where makeout sessions are happening. Still, to me, it reminds me of wild days of carefree innocence; the last ones. This is the song that has that "I-just-walked-in-and-the-party-started" vibe. While I am not pro parties and making out with randos, the song does have this youthful innocence to it. It reeks of puberty. This song is from the times where the thoughts that consumed us were who is hot, who is not; who likes who, and how long is that gonna last.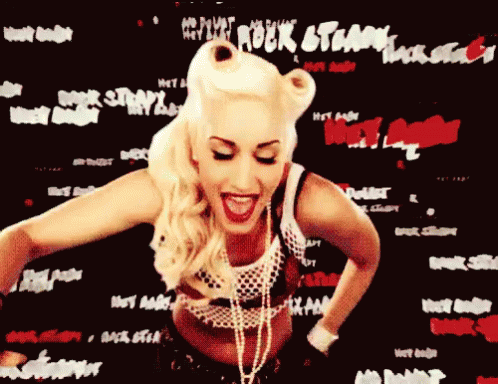 This song is about the joys of being careless and young. While I never was the one at the party (not even in high school), I was surrounded by friends who had their fair share of parties and boyfriends. The cafeteria was filled with stories. (See, I was always still the fly on the wall with the secret eyes). And because my mom is a teacher, there was a big probability that the person sitting next to me did know my mom and went to my high school.
Go back with me to the innocent days when we were all crushing on someone, and the high hopes we carried when we'd walk into a room to get noticed: Hey Baby. Whether you were the one sipping on chamomile like me, or you were the ones at the party with the sex appeal– this song is gonna take you back, no matter who you were in your youth.