By: Gabriela Yareliz
I've got bridal stuff on my mind. Something that has always captured my attention are unique bridal looks. There are brides that sort of pick a more cookie-cutter route (nothing wrong with that; it's classic). But there are brides that bring an iconic feel to how they look.
My mind immediately goes to Bianca Jagger, Laila Gohar, Margherita Missoni, Sofia Coppola, Lauryn Bosstick, Shiva Safai and Carolyn Bessette-Kennedy. These women were not afraid to be very original in their bridal looks, and I adore their looks.
As I have been digging around and gathering inspiration for my own future look, I found some shops that have some unique vibes. Sharing them below. None of this is sponsored. Just sharing some stuff I have dug up. (Special shoutout to Instagram ads targeting this future bride).
Some of these shops carry some unique inspiration.
Anne-Louise Boutique: Aphrodite Dress
DISSH: AISLE WHITE LINEN BACK BOW DRESS
DISSH: MACCA WHITE LINEN MIDI DRESS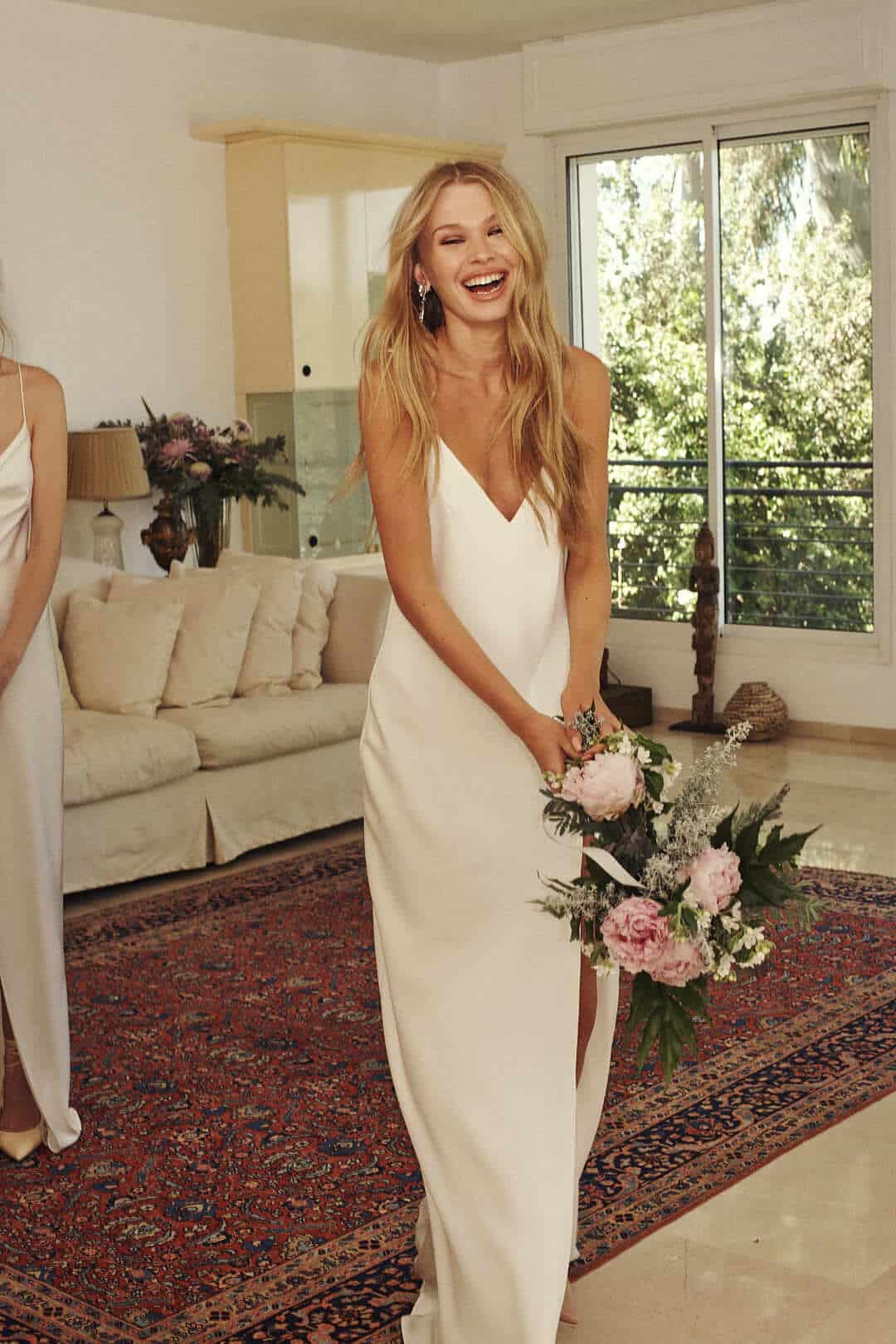 Mac Duggal: One Shoulder Ruffle Mermaid Gown
IvyCity Co.: Short Whimsical Dress In White: This dress gave me major Laila Gohar wedding dress vibes (hers was Simone Rocha).
Whether the bride goes traditional or a bit less traditional (or a mix of both)– the best way to be iconic is to feel like yourself. It's a recipe for success, always.