By: Gabriela Yareliz
September glory days are here. I am sitting here in a cozy but loud coffee shop. A sweet guy tried to tell a zany writer not to get more shots of espresso because it was bad for her, and I am here drinking a green juice whose taste of celery is waaayyy too strong, amused by their banter over how many shots of espresso is too much. Celery much? Anyway… enough with the cold-pressed juice drama and the lady high on espresso.
It's Monday, which is party day on this site. I know I have slacked a bit in my Monday partying. It's back, my people. It's back.
Let's make this week a flawless one.
Let's have this week be a calm, restful and joyful week. This week is going to bring a lot of new things and challenges for me, personally. But it's exciting, what can I say. I like a good challenge. I hope you meet your week's tasks with the same defiant, giddy excitement.
Shall we begin the week inspiration?
Let's rock.
"Stop measuring days by degree of productivity and start experiencing them by degree of presence."
Alan Watts
"The sunrise, of course, doesn't care if we watch it or not. It will keep on being beautiful, even if no one bothers to look at it." Gene Amole
"The human heart beats approximately 4,000 times per hour and each pulse, each throb, each palpitation is a trophy engraved with the words 'you are still alive.' You are still alive. Act like it." Rudy Francisco
"Embrace uncertainty. Some of the most beautiful chapters in our lives won't have a title until much later."

Bob Goff
"At last I have found my calling! My calling is love!"
St. Therese of Lisieux
"There is nothing more beautiful than nature early in the morning."
Vincent van Gogh
"Friendship is an opportunity to act on God's behalf in the lives of the people that we're close to, reminding each other who God is." Shauna Niequist, Cold Tangerines: Celebrating the Extraordinary Nature of Everyday Life
"God restores everything. When I submit the broken pieces of my life to Him, He restores me to a beauty far more than what I prayed for." James Jason
"If you are silent, be silent out of love. If you speak, speak out of love." St. Augustine
"We're going to do things together, read things, go places, do things. We're going to have a beautiful life."
Joan Didion, from Run River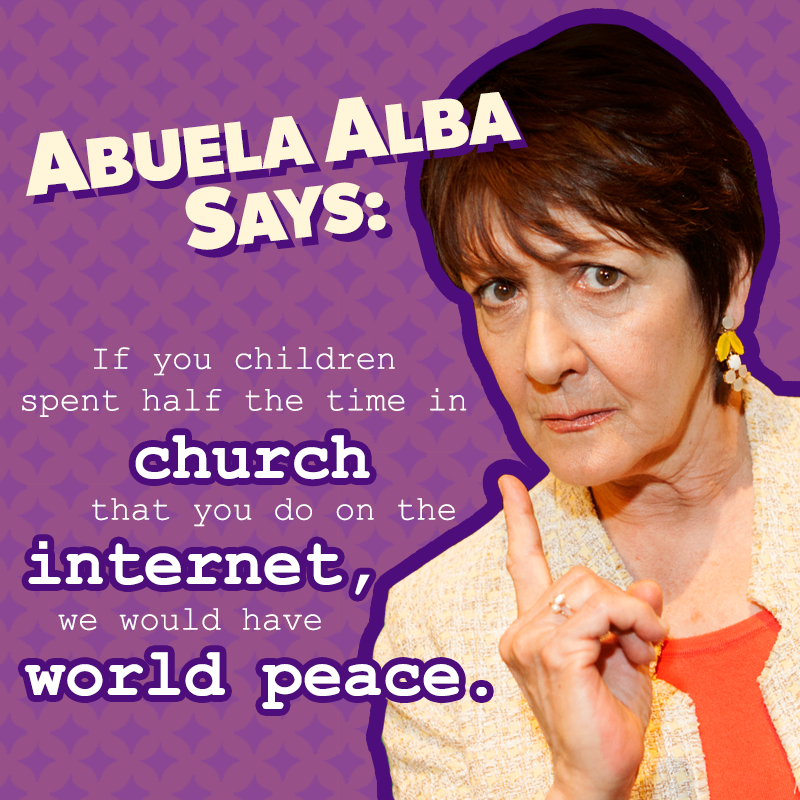 (Hilarious and honest Abuela Alba from Jane the Virgin.)
"Continue to share your heart with people even if it has been broken." Amy Poehler, Harvard Speech
"In this grand world, with all of its secrets and wonders, we found each other. Isn't that beautiful? Isn't that mysterious? We are so small and the world is so big, yet, we found each other."

T.B. LaBerge // I love you and I miss you
 "You will either step forward into growth, or back into safety."
Abraham Maslow
"We have to choose joy and keep choosing it."
Henri J.M. Nouwen
"I would like to be known as an intelligent woman, a courageous woman, a loving woman, a woman who teaches by being."
Maya Angelou
"Love is like two steel rods being forged together, it's important that we know who we are loving so that in the end we do not burn someone who wasn't ready. Be careful, be wise, and be selfless, we never know what the power of our hearts will do to those around us. It can either build up and help us flourish, or it can destroy and leave scars on people who never wanted to be hurt."

T.B. LaBerge // Things I'm still learning at 25
"Ah, September! You are the doorway to the season that awakens my soul."
-Peggy Toney Horton
HAVE A GREAT WEEK!
XOXO.
[Images from Tumblr and Webstagram]