By: Gabriela Yareliz
People magazine has a list of '100 Reasons to Love America' this week. (I didn't subscribe; but for some reason, I receive magazines to my address from them). Guess what #100 was? Ben Affleck and J.Lo. I laughed. While it's a bit ridiculous, it reminded me of relationship nostalgia. Then, there was Angelina Jolie leaving her ex-husband's house (Jonny Lee Miller), this week. Are exes trending? Is it a thing to go back to the familiar? And if you don't, does the nostalgia for it remain? On the contrary, there are many cases where exes are best left in the past. Sometimes, even good things come to an end.
There are couples that sort of stay with us forever, and if they happen to re-emerge, even if it's just to express good wishes to each other, it gives us some weird chill up the spine.
As I was thinking about exes that sometimes connect or cross paths… these are the ones that came to mind (not all of these are A-list celebrities. In fact, many were influencers and fashion people who came into the public eye together).
Blanca Suarez and Mario Casas
The Spanish actors have collaborated a lot. (There are always sparks). They had something going on in recent time, but then Suarez called it off. Gahh. Maybe it's not totally over… *plays Jovenes Eternamente*
Chiara Ferragni and Riccardo Pozzoli
Both are happily married to other people and have families. We just honor the magic they made as a power couple, back in the day. Coincidentally, Ferragni announced and celebrated on June 17, 2021 that she is the 100% owner of her The Blonde Salad (the blog) empire (which she started with Pozzoli).
Patricia Manfield and Giotto Calendoli
I was heavily invested in these two. Both were always on the fashion scene, especially fashion week. She had (or maybe still has) the little "G" and heart tattoo. They were iconic. And to be honest, still are. They pop up on each other's photos/comments on IG, once in a while. The other day, Calendoli wished Manfield a happy birthday with a throwback photo. It's a forever kind of love. #amore
Kourtney Kardashian and Scott Disick
Both claim they have only been in love once. Maybe this will change now that Travis Barker and Amelia Hamlin are in the picture. The latest from KUWTK makes us feel like they are simply on hold while he gets his act together (unfair to their current partners). But things change all the time. Still, many hope they are endgame. Hopefully, no matter what happens, they both find happiness.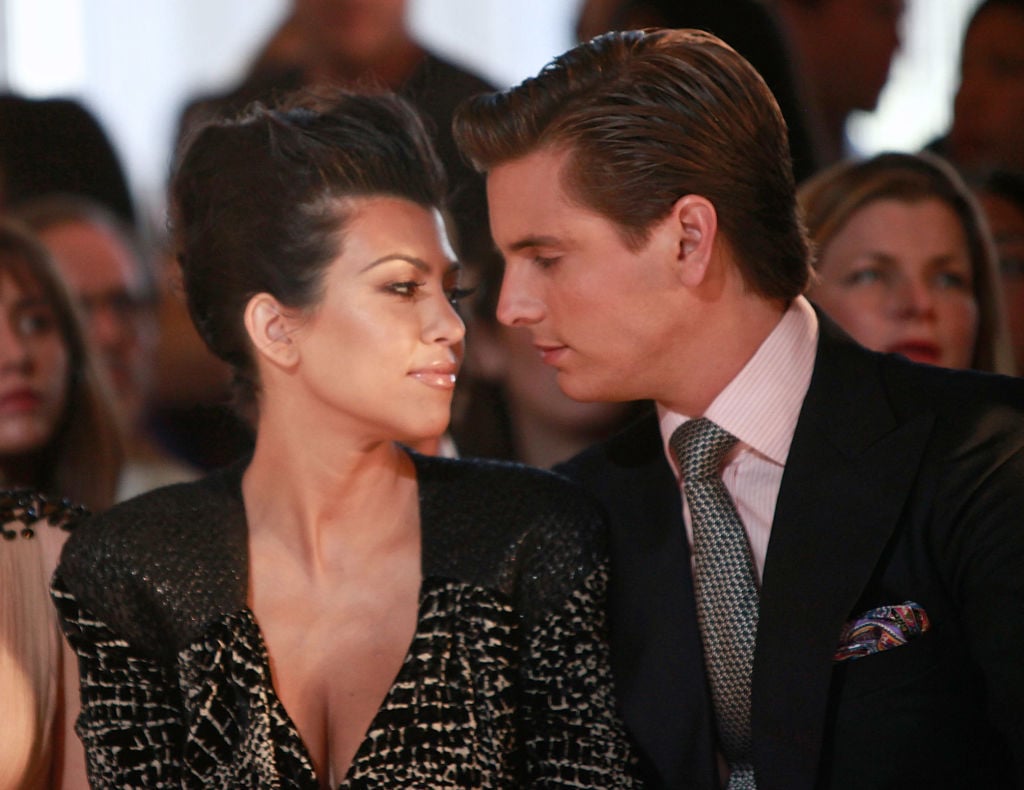 Johnny Depp and Vanessa Paradis
It was love at first sight for them.
Depp said: "She was wearing a dress with an exposed back and I saw that back and that neck, and then she turned around and I saw those eyes, and – boom! My life as a single man was done."
Paradis said: "The thing is, I loved him before I was with him, but we had met."
They have both spoken highly of one another, always. Depp has seen some ugly accusations after they separated, but she always stood by him (as far as I have seen).
Vincent Cassel and Monica Bellucci
She is one of the most beautiful women in the world, in my opinion. Post-divorce, Cassel married a woman half their age, but they remain one of the most iconic couples in European cinema.