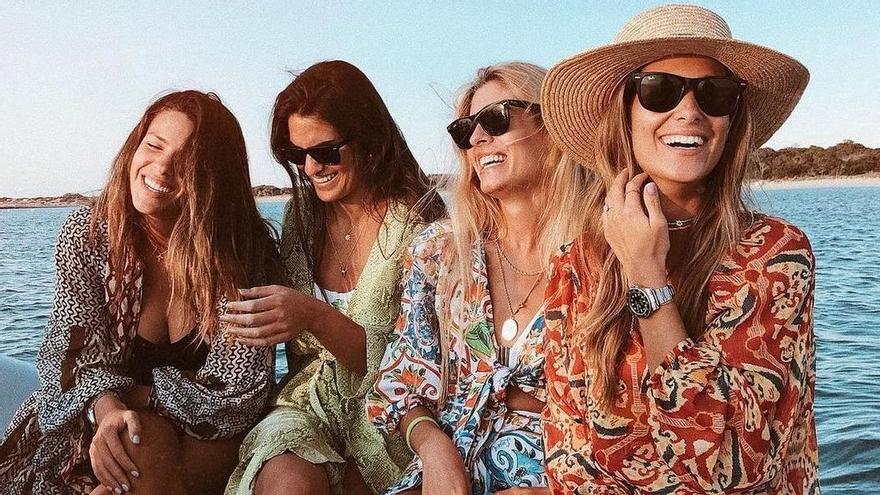 By: Gabriela Yareliz
If you speak Spanish, you have probably held an Hola! in your hands. It is filled with fun features, royal news, and now, influencer tracking. Spain has an incredible network of influencers. Some countries have one influencer that sort of stands out and represents them. The Netherlands has Negin Mirsalehi (of Gisou fame), the U.K. has Lydia Millen, Italy has The Blonde Salad's Chiara Ferragni and France has Jeanne Damas (Rouje).
Spain has the network of Maria Pombo, Maria F Rubies, Dulceida, Madame (Angela Rozas Saiz), Teresa Andres Gonzalvo, and Marta Lozano (to name a few). This network of influencers attends fashion weeks, parties, launches and events together. And now, weddings.
Best friends Teresa Andres Gonzalvo and Marta Lozano both got married this summer (about a month apart), and interestingly Hola! decided to broadcast the religious ceremony (both were very Catholic ceremonies) on their streaming service, allowing all of Spain and the global followers to attend the influencer-replete nuptials.
I found it interesting that Hola! took such a special interest in the weddings of marketers. They are not royals or famous other than for their social media presence, which has allowed them to build their personal businesses. (Gonzalvo has her Enea Clinic (spa) and Lozano her Glow Filter skincare line).
Fans lined the walkways and interacted with their favorite influencers flying in from all over Spain for the event. The moment the bride arrived and stepped out of her vehicle, the onlookers brought down the house, yelling "¡Guapa!". The ceremonies were both extremely traditional, and very religious. Both brides wore long sleeves in unair-conditioned stone cathedrals that have stood there for centuries. Guests fanned themselves as they melted. Both brides cried while the priest commenced the service, and both had guests take communion along with them at the mass. In both ceremonies, I recall the priest praying a blessing over both couples and asking God to bless them with many children so they can strengthen the church.
Such a religious ceremony with so much fanfare around it is rare in the U.S., I feel. It was refreshing to see traditional services and values celebrated even by some of Spain's biggest party animals. I know I wasn't alone. I posted about the ceremonies (I tuned in for both), and I know many others watched. It was like a viewing party with fun strangers. It was heart-warming to see the moving moments. Often, on social media, it feels like people do life together. There is this vague feeling of knowing someone. Hola! certainly brought that feeling home.
I am curious to know what Hola!'s motivation is. Is it the views? Is it that they know these young women have connected with the nation? Why just the ceremony and not the reception? Is Hola! reminding Spain of its heritage and values? Is this a push against globalization and a tightening grip on tradition? I don't know. I don't pretend to know the answers. All I know is that the nation's international marketing faces were there, we the community were there, and well– looks like the squad is all here. I am here for it.
Vivan los novios.