By: Gabriela Yareliz
#GifleMacron is trending. It was the slap heard around the world. My jaw almost hit the floor, last night, when I saw the video of the French President being slapped on his tour to "take the pulse" of the nation before next year's presidential election. Mission accomplished? Twitter in on fire with memes, though I have to say this is the most recent confirmation that we have lost all civility in every way (This includes Macron. I am not excusing Macron policies and how they have impacted people's lives).
Ever growing in popularity and seizing every opportunity has been far-right Marine Le Pen. I have seen her platform grow since my high school days. She is still in the spotlight and gaining momentum… In the meantime, my forever favorite Sarkozy is negative six seconds away from jail. *heavy sigh*
Is civility dead? What does slapping Macron actually change? (He is not well-liked by a huge majority… you can see it in the YouTube and Twitter comments from France.) Will the ultimate revenge on la Macronie be a far-right win by the Le Pen dynasty? And if this happens, will the French finally be satisfied? In every election, it feels like France is just shy of a Le Pen presidency. It's like they want it but aren't 100% sold.
The French political scene is one that has enthralled me since my youth. I remember the first time Sarkozy ran for President (as he has held other political office), and I had printed a side-by-side comparison from Elle.fr of him and Ségolène Royal (who at that time was with François Hollande). I had it taped in my journal, and I followed this very closely. Surprisingly, I really liked Royal. Then in college, I took an entire class on French politics leading up to the subsequent election, as we read 18 Mois Chrono. We each had to do presentations on main actors for the main five parties at the time. I ended up with a bunch of Green Party politicians, including one that swam in the Seine to prove a point.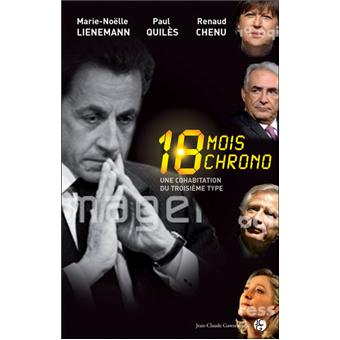 As France struggles with what feels like an identity crisis and a yearning for what was and freedoms lost, it will be interesting to follow how the politics continue to unfold. Will the public finally be sold on Le Pen's philosophy and platform? Can she really deliver the France she has promised? Will that France be a restoration of identity or the loss of it completely? (Note: I have never like Le Pen or her platform).
Here in NYC, we have been slapped by a series of heat waves interrupted by severe thunderstorms. The storms have caused flooding. This flooding caused our elevator entrance to the basement to be covered in literally red tape while water was being swept out. I had to, as we say in Spanish, con el mismo amor ("with the same love") return to my apartment with my sack of dirty clothes (and boxes for recycling) because laundry was not going to happen. Nothing like summer heat and beads of sweat running down your forehead as you try to figure out a fitted sheet.
I was able to do the wash and dry cycle this morning, to my relief and satisfaction. As I looked into my own eyes in the washer door as clothes spun, I wondered if this was exactly what is happening to global society. We are spinning and spinning, but the question remains whether we will emerge from this spin cycle as clean.