By: Gabriela Yareliz
I remember walking down the halls at school, that particular smell of school filling the air. The walls that are half concrete brick, covered in that glossy white paint. The lockers. Learning about sewing machines in Home Economics and eating lunch on the bleachers outside. The ever-changing bulletin boards. The noisy cafeteria with square pizzas and strawberry milk. The difference between college and wide-rule paper on the back-to-school list you find at Wal-Mart, sorted by school. The planners (my addiction to planners was born in the American education system– God bless).
When I meet other people and we swap stories from schools and childhood, I am always eternally grateful for my education. Growing up, I moved around a lot. I experienced different systems and was educated in several different states, both North and South.
Michigan was a dreamy state. As all four seasons are experienced, it was a very seasonal state. The schools were always decked out for each holiday. I remember boards filled with autumn leaf borders, making ornaments for the Christmas tree and playing with a dreidel. My teachers were phenomenal. They had heart and really cared.
We had storytime. It was at this time that the teacher read to us– I got into the Little House on the Praire series during storytime. I also fell in love with Addy's story. She was the American Girl that escapes slavery. Her courage and adventure filled me up. We looked at a lot of historical stories, and they were mostly collaborative stories between people who were different. In Michigan, we study the different indigenous tribes of Michigan by region. I still remember a beautiful diorama I made for a tribe I was studying. I included elements of nature, like sticks and leaves to make my mini world. We studied slavery and the Holocaust, and the courage of those who escaped it and ended it. I met veterans and Holocaust survivors in elementary school. We didn't gloss over the ugliness of history, but we also did celebrate where we came together as one nation. Heroism and people helping others was at the center of most stories.
We had Accelerated Reader ("AR") tests, where we would pick out library books with AR stickers and take quizzes on them. I'll be honest, sometimes, I didn't do great on quizzes, but I loved books. I was fortunate that my parents valued education highly. My family is filled with educators.
As Puerto Ricans from a small mountain town, education was our ticket to the world. Always was and still is. My parents rewarded my good grades and tallies of AR successes (they would put you at different levels depending on how many books you successfully completed). I still remember when I reached the Platinum level. I was beaming like a nerd. My little mind was always filled with anticipation when the Scholastics book fair came to town. I could pick out a book or two and a little trinket. I still have a purple calculator that had embedded glitter that I was obsessed with. It was a compromise. My parents said no to the 90s choker everyone else was wearing and getting.
We would have "lock-ins" where classes would come in their pjs and sleeping bags and read all day and compete to see which class finished the most books. Reading was prized. It was a gateway to everything.
I had a wild imagination as a kid. So much of what I did was educational. I watched a ton of PBS, which meant Wishbone, Arthur, Zoom (where kids would do experiments and build stuff– they need to bring this back), and The Magic School Bus.
At school, we also learned about raising money by selling stuff like wrapping paper, and they had a holiday store where we learned to get gifts for others and not arrive empty-handed.
While going to school in the North, there wasn't too much representation or diversity. I often attended schools where I was the only hispanic kid. I was annoyed when people called me "Gabrielle" or said my hair was black. (I couldn't understand why they didn't understand the concept of dark brown). I faced my fair share of racism and being singled out by other students and at times, teachers– but while it stung, and while at times there was no one else like me in the room, it didn't touch my dreams. I don't know what to say, but it was sort of like a stone hitting armor. It bounced off. The fact that I didn't see representation on TV or books like we have today, I sort of shrugged it off. I don't even think I noticed until I was hitting puberty. In my mind, each story applied to or was for me. I could learn from everything and everyone. It didn't matter if it was on PBS or Univision. I soaked it in.
And most importantly, my parents and school taught me that I could be anything I wanted to be. I took that to heart. The lesson was: you work for what you want, and you make it happen. No excuses. My inner motto was: If you want it, you go get it.
Schools in the South were poorer and at times more behind than the Northern schools academically. In Charleston, our elementary school science class, for example, would get a lab in a box that the science teachers would unpack, we would use the tools for learning, and then pack it back up and send it to the next classroom or school in the district. At this school, we helped paint a mural for the community and tutored kids in younger grades. While in the 5th grade, I taught a fair share of 1st graders how to read. I also taught a student English and helped her pass her classes so she wouldn't fall behind a grade after her arrival to the country. This was a "no kid left behind" strategy. All hands on deck.
We had a British music teacher with a mullet who loved The Bee Gees and The Papas and the Mamas. He would make us sing patriotic songs over and over again and would always slap his hip keeping us in rhythm. My homeroom teacher for both years I was in Charleston at the little school by the Air Force Base was Mrs. Partridge. She loved our class so much she went from the 4th grade to 5th with us. She had this thing where she would tell us we all had a special gift, and we needed to give it back to the world. She always wanted us to shine bright. I remember the library was a tiny closet. Only one person could be there at a time. The door was wooden and split in half horizontally. Often, only the bottom part was closed, like a little wooden gate. They had books I had never seen before like diaries from a slave trade ship and other books that were bound in old red fabric. I would stay up reading my rare finds. This may have been an economically poor school, but the teachers had so much heart. We were rich.
While attending this school, I was recommended for a summer art program where I devoted hours to Italian architecture and art books, and we recreated some structures using exacto knives and foam. We made beautiful pottery, too.
When I moved to Florida from Ohio, it was a huge shift. The students were behind and also out of control. Fights would often break out in school. Kids would run around, and some teachers were sort of checked out and doing Ph.D.'s online. Even there, I had teachers who saw me. They would pass along books they were reading for their graduate programs (I am not kidding) and other advanced materials. I would be sitting at a desk in the back while kids literally turned over desks and ran wild, the teacher at her desk doing online coursework.
While the South at times had a degree of wildness, for lack of a better word, it also (on the flip side and in other environments) had an incredible degree of respect and gentility. People would respond saying "Yes, sir," or "Yes, ma'am."
In high school, I met some of the best teachers I have ever known. A school administrator that I would sit down and talk about life with. Looking back, we talked about some deep stuff. I loved high school, and I took it very seriously. At that point, my parents were divorcing, and I channeled all my energies into good grades and getting that ticket into college.
One of the things I cherish about the Cambridge program (my high school program) was that it taught us how to think deeply about things and not just memorize answers. Our questions were answered by essays. This was just my jam.
History was a focal point. I was a nerd and participated on Academic Team. Also, unlike the North, in the South, high schools are centers for military recruitment. People train in ROTC.
While the American education system has changed a lot in these past 20-something years since I was in it– education in my day was about teaching our past, and how we can own our future. We had a degree of responsibility to the world, not out of arrogance but out of gratitude. We were taught that limitations didn't apply to us. I learned that from my parents, but I also attribute that to this country, which allows me to be who I am.
I remember listening to someone talk about how they had to leave a place in the Middle East because of the lack of opportunities for schooling for women. She studied abroad. It reminded me of how lucky and blessed I am to live in a place that allows me to reach my potential without needing to escape. I can dream and achieve.
Listen, I know not everyone grew up with the same wonderful educational experiences I had in this country. I have heard the stories from people who taught in the NYC school system and walked through metal detectors every day. We didn't have the formality that many people schooled in other countries have. We didn't stand up every time a teacher walked in the room with hands at our side, and we didn't write on graph paper notebooks. (The only time people had hands at their side was to make sure a skirt length passed dress code). And yet, despite not having this formality, I have to say this is a place where teachers had/have so much heart. It may not be as formal, but they get down in the dirt with you and try to build something. They help you see the beauty of everything that surrounds you. They see your gift and tell you to give it away.
Even out of poor and troubled neighborhoods, we have those stories about teachers like Jaime Escalante, Stand and Deliver (movie), which proves the exact point I am trying to make.
We live in a generous country of opportunity. It is generous because the people are generous. There are good hearted people who serve others and believe in them. You can mix all these ingredients and apply them to a less than ideal circumstance, but with hard work– you really can achieve anything.
The fact that I am a woman, I can read and I can be anything I want to be– that is American Wealth.
The books and stories below are a treasure of American Wealth. A dose of nostalgia (for your summer reading list):
The Boxcar Children by Gertrude Chandler Warner
The Magic Tree House by Mary Pope Osborne
Where the Red Fern Grows by Wilson Rawls
Chicken Soup for the Soul
Little House on the Prairie by Laura Ingalls Wilder
Two of a Kind Series
American Girl Historical Books
Old Yeller by Fred Gipson
Roll of Thunder, Hear My Cry by Mildred D. Taylor
Shiloh by Phyllis Reynolds Naylor
The Alice Series by Phyllis Reynolds Naylor
Tangerine by Edward Bloor
Number of the Stars by Lois Lowry
To Kill a Mockingbird by Harper Lee
A Separate Peace by John Knowles
Stone Fox by John Reynolds Gardiner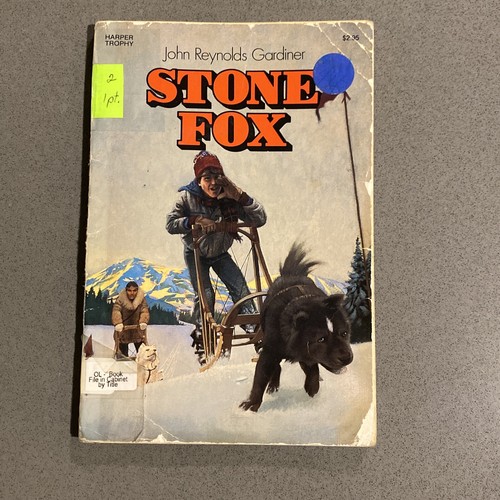 Holes by Louis Sachar
The Adventures of Tom Sawyer by Mark Twain
The Old Man and the Sea by Ernest Hemingway
How the Grinch Stole Christmas! by Dr. Seuss
Here is to Friday night football games and learning.