By: Gabriela Yareliz
A new month begins. June was filled with really magical and fun moments. There were victories, excitement, and stress. It was sort of a harvest month. There are months when we cultivate and months when we reap the result of serious efforts and grace. I read some incredible books on entertaining, started a French gardener novel that is like a magical world I retreat to when on the train, The Ruthless Elimination of Hurry (by John Mark Comer) proved to be one of the most brilliant books I have read in recent time, and I finished Courage is Calling by Ryan Holiday. June was a month where I reflected a lot on risk taking and the virtue of courage. I also started my American Wealth series that will continue into July.
I completed Anna Bey's Elegant Stylist course. Her courses have really changed my mindset and vision. It has been an incredible journey of self-transformation that continues.
June was also a month where I decided I wanted to take my fitness routine to another level. I felt like I had plateaued a bit. I would work out and not even sweat while keeping up with the instructor. This month, I found Rachael Attard through a Daily Mail article. Her workouts are tailored to your body type, and they snatch you and make you really lean in certain parts of the body where some of us bulk up on muscle. I was excited to find her, and tomorrow I start week three out of eight for my first program. I have been sweating like crazy while working out (also, it has been crazy hot). Through all this sweating, I found some Bar-D XL Aloe Vera and Tea Tree Oil wipes that are large and you can use to refresh the face and body. They are gold. Perfect for that morning PT (personal training) session, and then running off to court or work. (I needed these because they make it less likely that I will skip a workout to not be sweaty at my next engagement).
As I keep at it with this fitness challenge, I leave you with my other June favorites. I can't believe June is gone, but here we are. A new adventure begins.
Top Posts: Summer Inspiration and A Society of Cowards
Articles:
My dad shared with me this article on ancestors and how they slept. It was so interesting, I am sharing it here. People slept a lot more and slept differently. How we sleep has evolved with our society. It is interesting to think about.
A Christian response to Pride month by Noelle Mering. (I found Theology of Home through her. And while I am not Catholic, it has some lovely articles. Highly recommend).
Karol's NYPost column on Matt Walsh's "What is a Woman?" (We watched this documentary this month, and it was so good).
Quotes:
The month, I read a lot about fear, courage and the people who defied fear. You will notice that a lot of the quotes are about the power of one courageous person to effect change. I hope they inspire you as much as they did me. "We each receive a call. If we don't answer it, then we deprive the world of something. Our failure of courage ripples out beyond us, into the lives of other people," Ryan Holiday wrote in Courage is Calling. it is calling all of us.
"Hurry kills all that we hold dear: spirituality, health, marriage, family, thoughtful work, creativity, generosity… name your value." John Mark Comer, The Ruthless Elimination of Hurry
"We need a population that refuses to tolerate propaganda, rationalizations, or cover-ups. People in every station who are willing to stand up and say, 'That is not right. I won't be a part of it.' We need you to say that." Ryan Holiday, Courage is Calling
"My favorite people have a really rare combo of humility and confidence. They toe that line. […] Humility makes you curious… it makes you want to grow." Ed Mylett
"The secret of joy is Christ in me– not me in a different set of circumstances." Elisabeth Elliot
"… to tell the truth is not a license to be cruel. Socrates was trying to help people get to what mattered. His intention was not to offend, only to teach. […] Society cannot function without this type of character." Ryan Holiday, Courage is Calling
"I believe that one of the most important things to learn in life is that you can make a difference in your community no matter who you are or where you live." Rosalynn Carter
"The wilderness isn't the place of weakness; it's the place of strength. […] Notice, Jesus came out of the wilderness with all sorts of clarity about his identity and calling." John Mark Comer, The Ruthless Elimination of Hurry
"Our liberty depends on the freedom of the press, and that cannot be limited without being lost." Thomas Jefferson
"That is what de Gaulle realized about Hitler. That his force was entirely dependent on the 'cowardice of others.'" Ryan Holiday, Courage is Calling
"We must stand together, make our voices heard and hold leaders accountable. Force our leaders in Washington to keep their oath, uphold the Constitution and take action to restore and protect our freedoms. If not, they don't deserve the honor of the office they hold." Tulsi Gabbard
"People say it's not ambitious, but it is actually quite ambitious wanting to help people." Prince William
"People who don't have purpose, will always be offended by those who do." Steve Harvey
"The belief that an individual can make a differnce is the first step. The next is understanding that you can be that person." Ryan Holiday, Courage is Calling
Videos:
Thoughts from Noelle Mering author of Awake Not Woke (recommended by my dad. It really is excellent).
Steve Harvey on not giving up (this made me cry and smile). He forever inspires me:
"God is always coming. He is never too late."
M.I.A.'s Vision: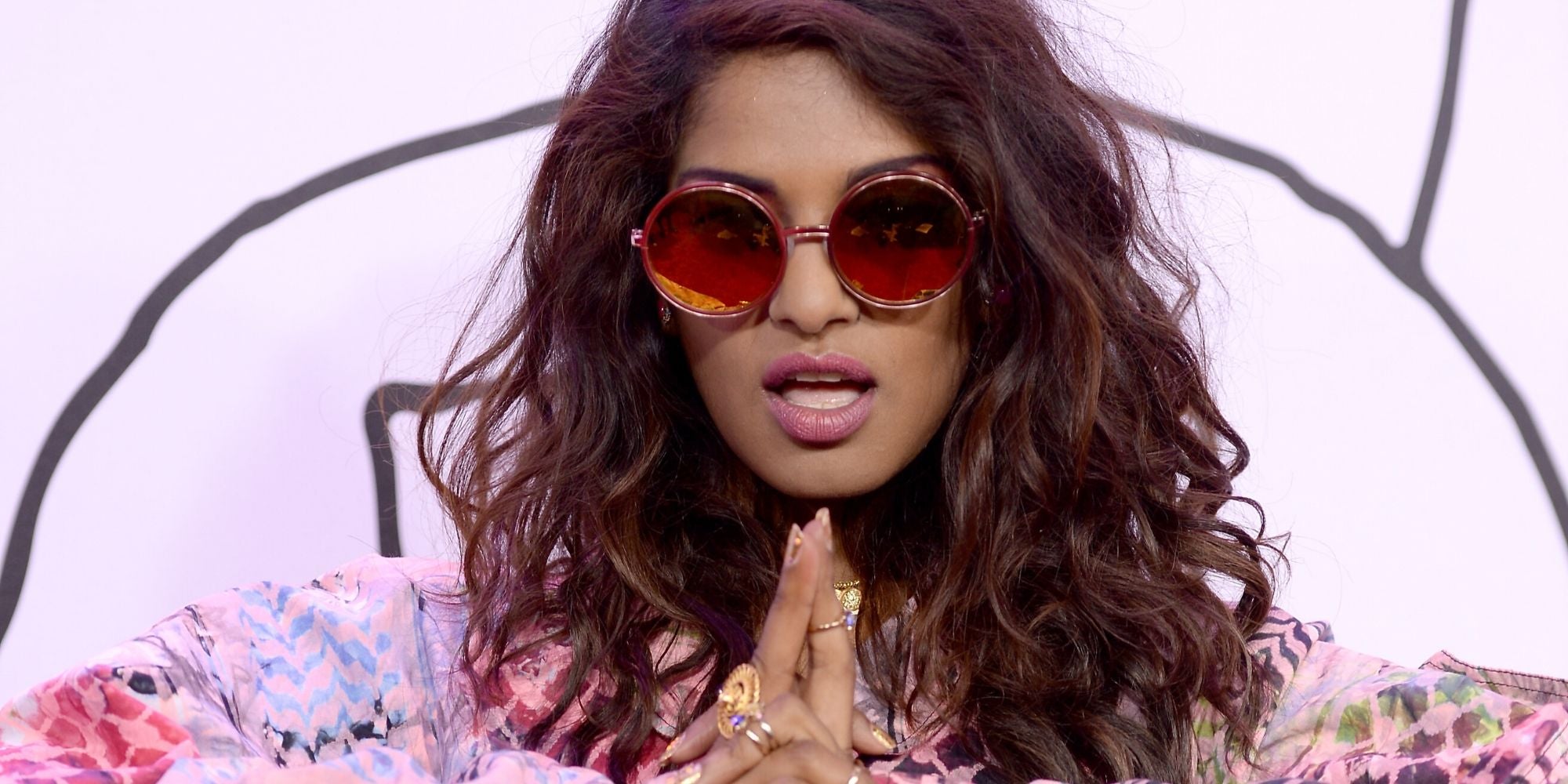 I wrote a post about her life-changing experience. Find it here.
"I am. I'm not going to lie. Then when I had this vision, it turned my world upside down. I kind of couldn't let go of the Tamil side. I think that's why 50% of the record is sort of like that. Because I'm still me. That's still my language. And those are still my tools to be able to create beats like that or a sound like that. But I think the message was just to get to a peaceful place. Watch the space. The history is, even if it costs me my career, I won't lie. I will tell the truth, and I will tell you what's on my mind and my heart. If I'm coming back now saying Jesus is real, there's a point. Basically all of my fans might turn against me…"

M.I.A. (source)
Ed Mylett on Success:
Ed Mylett on the TSC Him and Her Podcast talking about his new book The Power of One More, discussing how we are often one decision away from changing everything and achieving our dreams. Listen here. I love Ed Mylett. He is so inspiring.
Intrigued By:
Sara Al Madani
Lady Victoria Hervey
***
If you have made it this far, thank you! I hope you enjoy these gems and find yourself inspired and encouraged.
May you have a fearless (and slow) July. Cheers!