[Kate Moss and Johnny Depp via Pinterest]
Elon Musk tweeted, "The bird is freed." Is it really? The Twitter deal is complete. (Insert Honey Badger laughter here– if you know, you know).
The month felt like it went by fast. The nights are longer and darker. Winter is at our doorstep. This month was more of a You've Got Mail month, but we are headed to the months where The Holiday movie is appropriate. I have grown to have an appreciation for the colder nights that invite us into more rest.
This month, I made a bean soup I am completely addicted to, from Rainbow Plant Life. Find it here. You're welcome.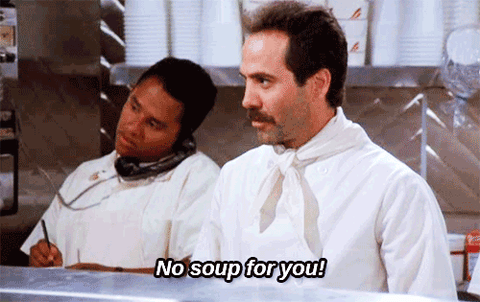 I reflected on wonder and autumn light. I am also moving through a writing course ever so slowly and learning about ayurveda from One Commune courses. We are closer to election day, and the more I speak with people and ask questions, the more I realize a good chunk of the electorate is quite uninformed (or misinformed). And I am not talking about points we disagree on, I am saying they literally don't know facts and what people running actually stand for in their own words. It's like we live life on assumptions these days. God helps us. I think it is like everything in life, we tend to believe what we want rather than giving an earnest glance at what is actually right in front of us.
I have a stack of Southern Living and Country Living magazines I want to flip through. I want to be ready to soak up all of the amazing fall photography.
Christmas is on the radar, and I am thinking of advent devotionals and candles. Memorable events from the month included a date night at a favorite restaurant and progress with wedding planning. Yes!
My goal for November is to wake up earlier, to wear more of my closet and plan ahead, and to make more soups. Does anyone have a potato soup recipe that can rival Outback's? If so, drop it in the comments. I am interested! (Yes, I totally just made a pivot to talk about soup again).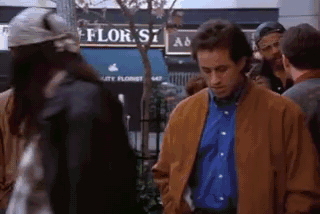 As usual, I compile my favorite things from the things I read and watched throughout the month. You can find these below. We had no top post for October. It was a three-way tie among Autumn Morning on the Train, How to Shake off the Week, and My French Library. Thank you always for reading and for your lovely messages. We take a step toward winter, together. Off we go.
Quotes
There is a tide in the affairs of men.
Which, taken at the flood, leads on to fortune;
Omitted, all the voyage of their life
Is bound in shallows and in miseries.
On such a full sea are we now afloat,
And we must take the current when it serves,
Or lose our ventures. -Shakespeare
"I hold a beast, an angel, and a madman in me." Dylan Thomas
"Without discipline, you live as a shell of the person you know you can be. And that's a horrible way to live." Grant Cardone
"Living a spiritual life isn't about moving past the pain and suffering, but instead embracing it." Gabrielle Bernstein
"Why else are we here if not to live with unreasonable passion for things?" Unknown
"Sometimes, I want to scream at New York City, but then I just walk the ten blocks home." Delia Ephron
"If a person doesn't have self-discipline they won't hold others accountable." Erwin McManus
"The meeting of two personalities is like the contact of two chemical substances. If there is any reaction, both are transformed." C.G. Jung
"Speak with honesty, think with sincerity, and act with integrity." Unknown
"Someone with half your IQ is making 10x as you because they aren't smart enough to doubt themselves." Ed Latimore
"People do not seem to realize that their opinion of the world is also a confession of their character." Ralph Waldo Emerson
"This is the only poem I can read. I am the only one who can write it. I didn't kill myself when things went wrong. I didn't turn to drugs or teaching. I tried to sleep. But when I couldn't sleep, I learned to write. I learned to write what might be read on nights like this by one like me." Leonard Cohen
"What is a rebel? A man who says no." Albert Camus
"I do not feel obliged to believe that the same God who has endowed us with sense, reason, and intellect has intended us to forgo their use." Galileo Galilei
"Create a culture in which it is okay to make mistakes and unacceptable not to learn from them." Ray Dalio
"Without God, there is no virtue because there is no prompting of the conscience… without God, there is a coarsening of the society; without God, democracy will not and cannot long endure." Ronald Reagan
"Johnny told me: 'We go out to dinner, put on a dress.' I replied, 'I do not have a dress.' I was in a satin dress to the floor, and he picked up scissors and cut it to its knees. I still keep this piece. The same as our love. It was real." Kate Moss
"Our hearts were meant to beat together, not the same." Bob Goff
"Scribbled secret notebooks, and wild typewritten pages for your own joy." Jack Kerouac
"When we don't know our Master's heart, we bury in fear what we should multiply in faith." Lisa Bevere
Things
It was Kanye's month. Kitson Los Angeles made a "Team Kanye" shirt. He was everywhere this month, in good and bad headlines. Every week, there was something new. I appreciate Jessica Kraus' analysis of what is happening on the Ye front. It applies to more than just the Kanye scandals:
"There are a handful of valuable conversations we could be opening up right now about racism and mental health but instead we go straight to what is easiest: call out, cancel & divide. I refuse. So if you are tagging me, feeling justified in calling me terrible things because I didn't repost the prescribed slides, I want to say that I see (and reject) your methods. I do not support antisemitism in any form, but I do believe conversations over cancellations is the key to progress through unity.
We should absolutely be talking about why antisemitism still exists today, but also, maybe, why black on black crime is so celebrated and profitable in the music industry if we are disgusted by race-inflicted stereotypes perpetuating violence. Things are complicated. Social media wants you to believe you can solve it with a recycled post, but we all know it takes us nowhere. You want Adidas to cancel Kanye? Fine, but then what? The divide (especially during elections) only profits the politicians who quite literally DGAF about any of us. Pay attention to what is decided for us. This is bigger than Kanye and an offensive tweet. It always is."
The piece by the Canadian ethics professor for the Democracy Fund, all about COVID, the lies and whether we will get accountability.
Intrigued by
Laila Gohar (food artist): I have written about her many times in the past. She still captivates me. She is one of those people who is an original. She was featured in The New Yorker recently, here.
Charlotte Husson: Writer, fashionista, founder and cancer survivor. I am currently reading her book, L'impossible est mon espoir.
Is November calling you? Will Twitter be revolutionized? (Maybe slowly?) Will Kanye behave and stop provoking? (Probably never?) Will we elect the right people for the job? (I hope so). I guess we will have to wait and see.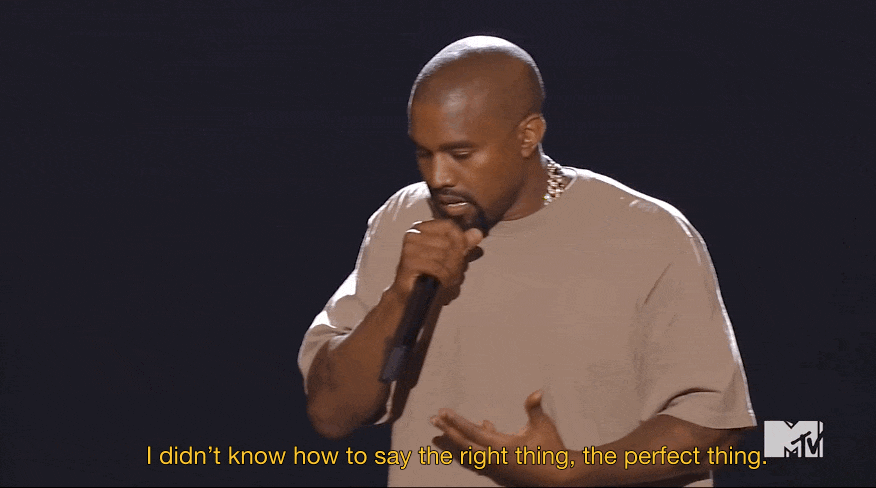 Some months are for questions and others have answers. Every month brings a new beginning and a clean slate.