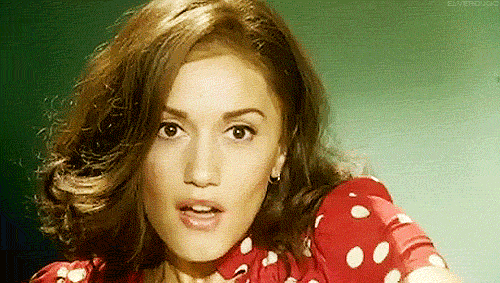 By: Gabriela Yareliz
I am so overwhelmed with gratitude to everyone who followed and loved our Gwen Stefani/No Doubt music series where we looked at lyrics and life together.
As requested, I am putting all the post links in one spot for easy finding and reading. Keep the tabs open; keep your hearts open.
xx
Song Directory
Don't Speak: Tragic Kingdom (looking at breakups and denial)
Simple Kind of Life: When the Simple Life Gets Complicated (looking at expectations, timelines, marriage, and where dreams go to die)
Hey Baby: Sipping on Chamomile (looking at the carefree days and being one of the guys)
Bathwater: Choking on All Our Contradictions (looking at self-respect, dating, and the baggage we tolerate)
Cool: The Dreaming Days (looking at whether love really ends and what it really means to be "cool")
Underneath It All: You Make Me Better (looking at the factors when falling in love, despite the flaws)
4 In The Morning: Give Me Everything (looking at when we hold onto the toxic and vulnerability)
Early Winter: The Sun's Getting Cold (looking at when things are broken and the seasons of the heart)
Used To Love You: I Don't Know Why I Cry (looking at divorce and when things end)
Misery: Sensible (looking at the exciting beginning stages of a relationship)
Made Me Like You: I Was Fine Before (looking at giving love another chance)
Nobody But You: Wanna Say It Now, Wanna Make It Clear (looking at the healing and change intentional, committed love can bring)
Happy listening, reading and sharing.