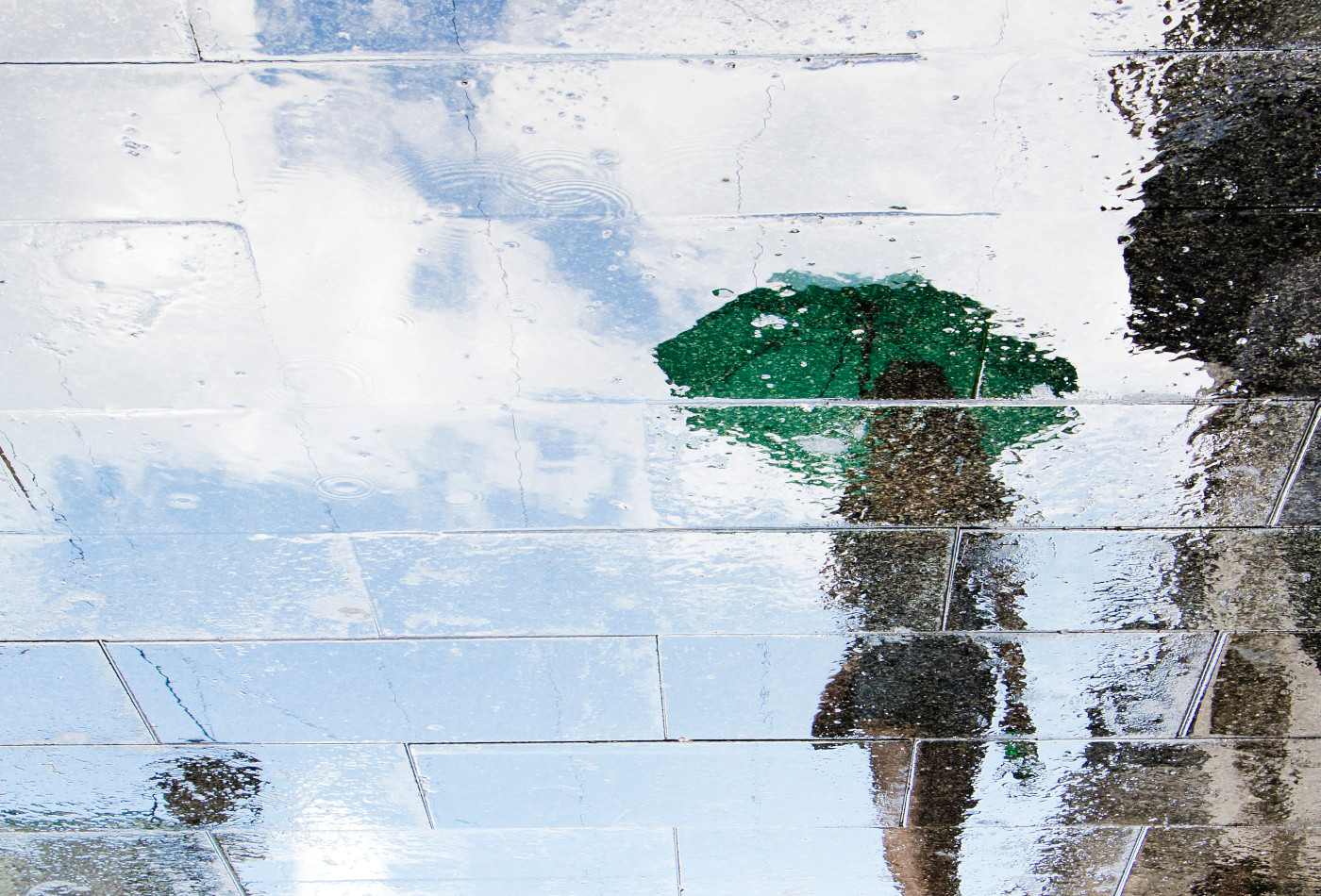 By: Gabriela Yareliz
I laugh as I ask Alexa whether it's raining. She says it won't rain tonight and a downpour begins simultaneously. Guess she didn't get the memo. It's the first day of spring tomorrow, and it sure feels like it. Today was a sweater only day, filled with sunshine and a lovely cool breeze.
I woke up itching to be outside. I slipped on my favorite yoga pants and walked some donations over to a drop-off bin I frequent for seasonal cleaning before remote church started. I wished a local church was open. I was in the mood to just sit a while in the sanctuary and watch the light come through the windows. Just sit and pray. My soul really yearns for that. I used to do that like every other day when I lived in the Village. It was a special time I really miss. Nowadays, churches are bolted shut or checking papers. (I hear thunder at a distance!)
March always makes my mind wander to literature. It's like the world is one big book. The grass looks greener, and the buds on the trees are ready to burst. I think of that scene in Amazing Grace when he wanders his own garden and stares into a spider web. I think of the walls of the secret garden, and the mysteries behind covered walls.
My mind is like a maze of those Cotswolds cottages soaked by torrential rains.
I think of that scene in P.S. I Love You, when she is lost in the national park, lost in wonder and amazement.
My mind goes to the wet Michigan springs and every corner filled with daffodils. I think of the worms that would writhe on the running track in the back of the school, bright pink against the soaked black pavement. I would tiptoe around them and sometimes move them with sticks.
For some reason, my mind remembers the exact smell inside of the house when my mom would make bread in our 90s bread machine. The way the butter would melt on a slice from the giant square loaf– it's vivid.
I remember late nights in my room in Florida, where I would tune into the Moody Radio show called Himscapes (I believe that's what it was called). I can't find a trace of this show, but it was my favorite segment on the radio station. This segment was at like 11 p.m.-12 a.m. It was mostly instrumental music and soft hymns (think Fernando Ortega), and it was typically Celtic instrumental versions of old hymns. I loved this show. Sometimes, I would listen to it to fall asleep. My favorites were the ones on piano, guitar and bagpipes. There was a calming energy to this segment. I don't know why on earth someone would get rid of it. Sometimes, I would record songs on my MP3 player right off of the radio. Maybe it was all the Scottish and Irish sounding music– but that music always comes to mind when spring comes around. I wish I could still tune in and let the music transport me to fields of flowers and green. Few things can match the sense of peace I felt when I would listen to that music, and I am not someone who listens to music very often.
I felt like the winter was a bit stagnant and slow; I wasn't very energetic. But these brighter mornings and rainy nights have started to fill me with that wonder that accompanies spring. I hope that as we embrace the new season, you too are feeling renewed and filled with energy. If you are looking for me, I will be in my maze of cottages.