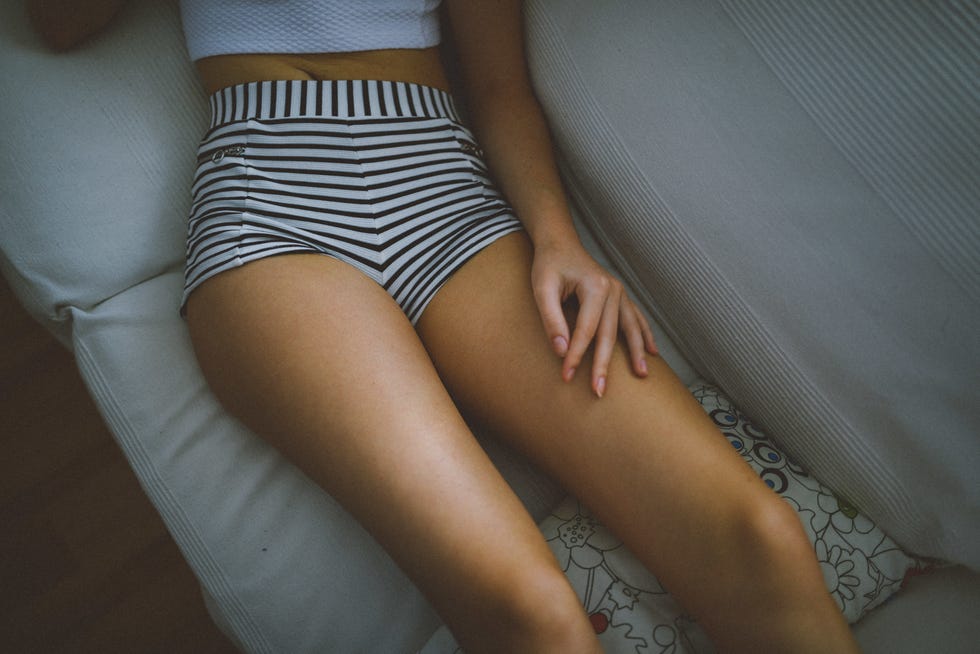 By: Gabriela Yareliz
July was a month of break. I slowed down a bit, which is rare. I do have to say I am ready to get back to busy. I do love having the mind challenged continually. While I was on break, I read a good batch of books. I am currently at 64/100 books for the year. I am saving my Light in August William Faulkner book for, well, August. Crazy how this month has flown by.
I continued my Federalist Papers course from Hillsdale College (it is excellent), and stayed away from the computer a bit more. I also continued my Rachael Attard GAL (glutes-abs-legs) fitness challenge (Monday commences week 7/8). It is amazingly satisfying when you see a change in your body. I am really proud of my progress!
The heat wave has been brutal. I was blessed to get my AC situation fixed. Thanking my lucky stars I don't live in Europe. I also found an amazing massage place. So excited to go back. I had never had a foot massage. Did you know we have little knots in our feet? Who knew…?
Back-to-school season is upon us, and that makes my mind go to fall. Maybe it is the sticky heat, but I am yearning for fall. This was always an exciting time of the year. New notebooks and pencils…
I am excited this new season includes a new chapter for me!
My Current Read: Leading the Unleadable: How to Manage Mavericks, Cynics, Divas, and Other Difficult People— This is an excellent read for anyone who wants to influence their work group for good, even if you aren't in management. I believe we all hold influence.
Top Traffic: The American Wealth Series Page & Things I Will Start Doing for a More Human Summer
Here are some of my favorites from the month:
Quotes:
"God didn't just remove our sin, pain, and brokenness—He met us in it through the person of Jesus." God is ____, YouVersion Plan– I truly find that to be the most remarkable thing about God. He meets us where we are with love.
"Quererse es la manera de mantenerse en pie cuando el suelo se tambalea (to love oneself is the way to stay standing when the floor wobbles)." Carmen Lomana– Over my break, I read all three of Carmen Lomana's books. I know. It may sound exagerated, but I loved each one. I have learned so much from her. She has so many self-care and elegance tips. I was also majorly influenced by her love for Nivea. I also discovered that there is such a thing as anti-cellulite cream that actually works and doesn't break the bank. The more we live, the more we learn! When you read her books, you feel like lipstick, a bath sponge and some Nivea. (Unfortunately, I think her books are only available in Spanish).
"And lend your voices only to the sounds of freedom. No longer lend your strength to that which you wish to be free from. Fill your lives with love and bravery and you shall lead a life uncommon." Jewel– I saw this quote in an email newsletter from the brilliant Beth Kempton. I am getting ready to do her Summer Writing Sanctuary for the third year in a row. My favorite part is, "No longer lend your strength to that which you wish to be free from." Wise words.
"The secret of it all, is to write in the gush, the throb, the flood, of the moment… to put things down without deliberation… without worry about their style… without waiting for a fit time or place. I always worked the way. I took the first scrap of paper, the first doorstep, the first desk, and wrote, wrote, wrote… By writing at the instant the very heartbeat of life is caught." Walt Whitman– A reminder to write your heart out. And if writing is not your thing, find your mode of expression, and do it with courage.
"A different language is a different vision of life." Federico Fellini– In my studying of 8+ languages over the years, I have found this to be so true. Language is life philosophy.
"A sense of humor is the main measure of sanity." Hunter S. Thompson
"I want the truth. That's really my biggest obsession in the world. It's just the f****** truth." Johnny Depp (Source)
"There are prayers in the Scriptures– in the books Moses wrote and especially in Psalms–where I cringe, half expecting lightning to strike the person dead. But it doesn't. In fact, God seems to love that kind of raw, uncut prayer, skirting the line between blasphemy and desperate faith. He's not nearly as scared of honesty as we are." John Mark Comer
"Liberty means responsibility. That is why most men dread it." George B. Shaw
"If you gained nothing by dealing with someone, what can you lose by leaving them alone? Your peace is priceless." Steve Harvey
"Freedom for Israel meant freedom for others." Jeffrey Rosario
"We live between D-Day and V-Day. Between Jesus' first coming to land the decisive blow and His second to end evil for good. And in the meantime, our job is to stand in that victory. To hold our ground. To cooperate with heaven's invasion of earth." John Mark Comer
"Persuasion—the purpose of argument—is replaced with public shaming. Moral complexity is replaced with moral certainty. Facts are replaced with feelings. The rule of law is replaced with mob rule. Ideas are replaced with identity. Forgiveness is replaced with punishment. Debate is replaced with disinvitation and de-platforming. Diversity is replaced with homogeneity of thought. Inclusion with exclusion. Excellence with equity. In this ideology, disagreement is recast as trauma. So speech is violence." Bari Weiss
"When we humans commit idolatry– worshiping that which is not God as if it were– we thereby give to other creatures and beings in the cosmos a power, a presteige, an authority over us which we, under God, were supposed to have over them. When you worship an idol, whatever it is, you abdicate something of your own proper human authority over the world and give it instead to that thing, whatever it is." N.T. Wright
Articles:
How to Decline a Meeting to Get Sh*t Done (from The Skinny Confidential)
The importance of small pleasures. I am someone who really believes in cherishing the small.
Famous immigrants discuss what they love about America.
The growing phenomenon of people regretting having children. I find many people of my generational bracket express that children have ruined their lives, which has been pretty apalling to hear. Children are seen as inconveniences that destroy marriages, lives, and careers. When did we start thinking like this?
Why this professor (and many others) are giving up tenure in American universities.
Susan Dunham's column on "What We Learned from Hating the Unvaccinated." Brilliant piece. She writes:
"Today, we face the hard truth that none of it was justified — and, in doing that, uncover a precious lesson.

It was a quick slide from righteousness to cruelty, and however much we might blame our leaders for the push, we're accountable for stepping into the trap despite better judgment.

We knew that waning immunity put vast numbers of the fully vaccinated on par with the shrinking minority of unvaccinated, yet we marked them for special persecution. We said they hadn't "done the right thing" by turning their bodies over to state care — even though we knew that principled opposition to such a thing is priceless in any circumstance. […]

And so it was by the willful ignorance of science, civics, and politics that we squeezed the unvaccinated to the degree that we did. […]

But betting against them has been a scathing embarrassment for many of us who've now learned that the mandates only had the power we gave them. It was not through quiet compliance that we avoided endless domination by pharmaceutical companies and medical checkpoints at every doorway. It was thanks to the people we tried to tear down."

Susan Dunham
Kat-Von-D decided to throw out her witchcraft books stating: "But right now, it's never been more clear to me that there is a spiritual battle taking place, and I want to surround myself and my family with love and light."
People I am intrigued by:
Howard Marks: I was listening to a YouTube video and an ad came up. It was Howard Marks in conversation with Goldman Sachs. He was so engaging I listened to his entire talk for 40 min, and didn't skip the ad. I wanted to share it here.
Carmen Lomana: I saw her in a photo and thought, What elegance! Then, I watched a bunch of her interviews and read all three of her books. She is a wise woman who has a lot of wisdom to impart. I am grateful I found her by chance.
I hope you are staying cool, eating ice cream and getting ready for the new chapter that awaits us soon. Autumn is on the horizon, but August is closer still.