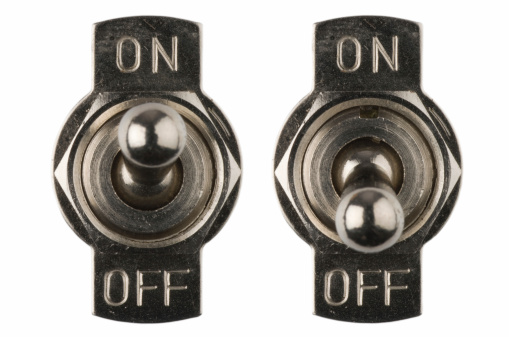 By: Gabriela Yareliz
My mind is going (taka-taka-taka-taka). Switch is on.
I saw something beautiful, written by @jessicaalixhesser, today. I wanted to share it with you:
"Don't let them steal your vision or your life, you hear me? Life is not what they keep telling you it is. Mostly, life will be friendly to you if you are friendly toward it. But you better have faith and courage plenty. Whatever 'it' is to you, do it. Do it now."
I have been reading Beth Kempton's Calm Christmas, and the following passage caught my attention. It has been a reminder to be more intentional with my upcoming December:
"If we never switch off our devices, it's hard to switch off our minds for long enough to inhabit here and now, or to fall into a deep, restful sleep. The choices we make in the first couple of weeks of December can affect the way we experience the whole season, and how we emerge into the New Year, so let's choose well."
Both quotes are about switching something off. Switching off the noise and others, and switching off our devices to find mental rest. Both switches lead us to live more authentically. Yesterday and today, a phrase that keeps coming up is that 'courage is contagious'. It takes courage to flip the switch.
Switch off.