Hello friends!
The year started with a bang. It sort of felt like when a horse race starts and they pop that gun. My horse was a bit disoriented, though, and slow. It was a sort of meander. I started off the year sick, but that is ok. I don't get sick often, so this was my getting-it-out-of-the-way moment. That's the thing about feeling under-the-weather, it forces the body to stop. And I really stopped. Due to nausea, I couldn't even read, so I stared at the wall.
So, while everyone's horse was off to the races, and folks were goal planning aggressively, I was giggling to Frasier under the covers with a box of tissues. Still, I did my thing. I attended Anna Bey's New Year Level-Up Bootcamp. I always love the things Anna does, so this was fun, and I met a nice community of women online. I also attended The Duchess Academy's New Year series. I did my homework, and met new people. Other sessions I attended included the Christy Muller Monday meetings based on her book En la Oscuridad Resplandeceras. It has been a really moving and lovely experience. This continues into February. So yeah, I have been busy.
I started the year reading like five books at the same time. One was on world empires, and another on personalities and managing people with differing ones. Another was on motherhood. It really ran the gamut. Very me.
This month, I ate yummy food, fed many squirrels, and had some incredibly unique experiences. My fiance took me to the Golden Girls Kitchen, and I ate on the lanai. The food was delish, and it was an absolutely lovely and unique experience. I got to be my inner Dorothy for an afternoon.
Wedding planning has continued full throttle. I tried on wedding dresses, ordered mine and finished designing the invite. Things are falling into place, little by little.
I found a photographer, read her contract (which sucked), and decided not to sign. My gut feeling was that something was so off. Then, in about 24hrs after I decided I wasn't going to sign after much back-and-forth with the photog, I found another photographer who was amazing and kind (and her contract didn't suck). So it's official, that is done, too. I am sitting here in silent celebration of the small things accomplished this month.
Everything has been happening while I have been in and out of court fighting with people on mics, in trials, in halls and in back rooms. It has been BUSY. That is the understatement of the century.
I'm still standing, though. February has knocked on our door and arrived. My fiance's birthday month and the month of lurve. (Couldn't help myself– I know). I am excited to start a new year with you all. So much good stuff to come.
January's top post was Rise. In this post, if you missed it, you can read about my word of the year.
Quotes
"We are constantly acting out our picture of God. We treat others the way we believe God treats us." Arise Bible Study I loved this quote. I am a big believer in that the way we treat others shows the connection or lack of connection that we have with God and the divine.
"Read a thousand books and your words will flow like a river." Virginia Woolf
"Courage is the mastery of fear— not the absence of fear." Mark Twain
"Kids aren't practicing to be people, they are just people with less practice. Give them the gift of experiences and conversations that allow that practice to be meaningful, and you'll find a budding adult far sooner than average." Matt Beaudreau
"Travel isn't always pretty. It isn't always comfortable. Sometimes it hurts, it even breaks your heart. But that's okay. The journey changes you; it should change you. It leaves marks on your memory, on your consciousness, on your heart, and on your body. You take something with you. Hopefully, you leave something good behind." Anthony Bourdain
"The man who does not read has no advantage over the man who cannot read." Mark Twain
"In the end, we'll all become stories." Margaret Atwood
"Our choices, not just our words, but our choices have meaning. They are modeling something. They model a certain form of trade-off." Ron Lieber
"Timidity is dangerous: Better to enter with boldness. Any mistakes you commit through audacity are easily corrected with more audacity. Everyone admires the bold; no one honors the timid." 48 Laws of Power
"Want better outcomes in relationships? The best way to get better outcomes is to change our own behaviors. So many sit around complaining about the behaviors of others without any thought of changing their own. The key: fix yourself before you try and fix someone else." Michael Bosstick
"The first miracle that Jesus did was turning water into wine at a wedding. But if there is something that impacts me, it is that the wine did not go back to being water. So the healing that He offers you is perpetual. Your healing will not turn back into your sickness, in the name of Jesus." Christy Muller
"The two things about war that one can be most confident in are 1) that it won't go as planned and 2) that it will be far worse than imagined." Ray Dalio
"The prayer of a human being can alter history by releasing legions of angels into the earth. If we really grasped this truth, we would pray with intensity, and we would pray constantly." John Dawson
"The reason you need profound things is that life is actually a profound problem for everyone. You can shelter back and live a very conservative existence, but that does not stop you from having to face the ultimate questions of life." Jordan B. Peterson
Articles and Stuff
This decor.
This cloud cake. [Image via Country Living]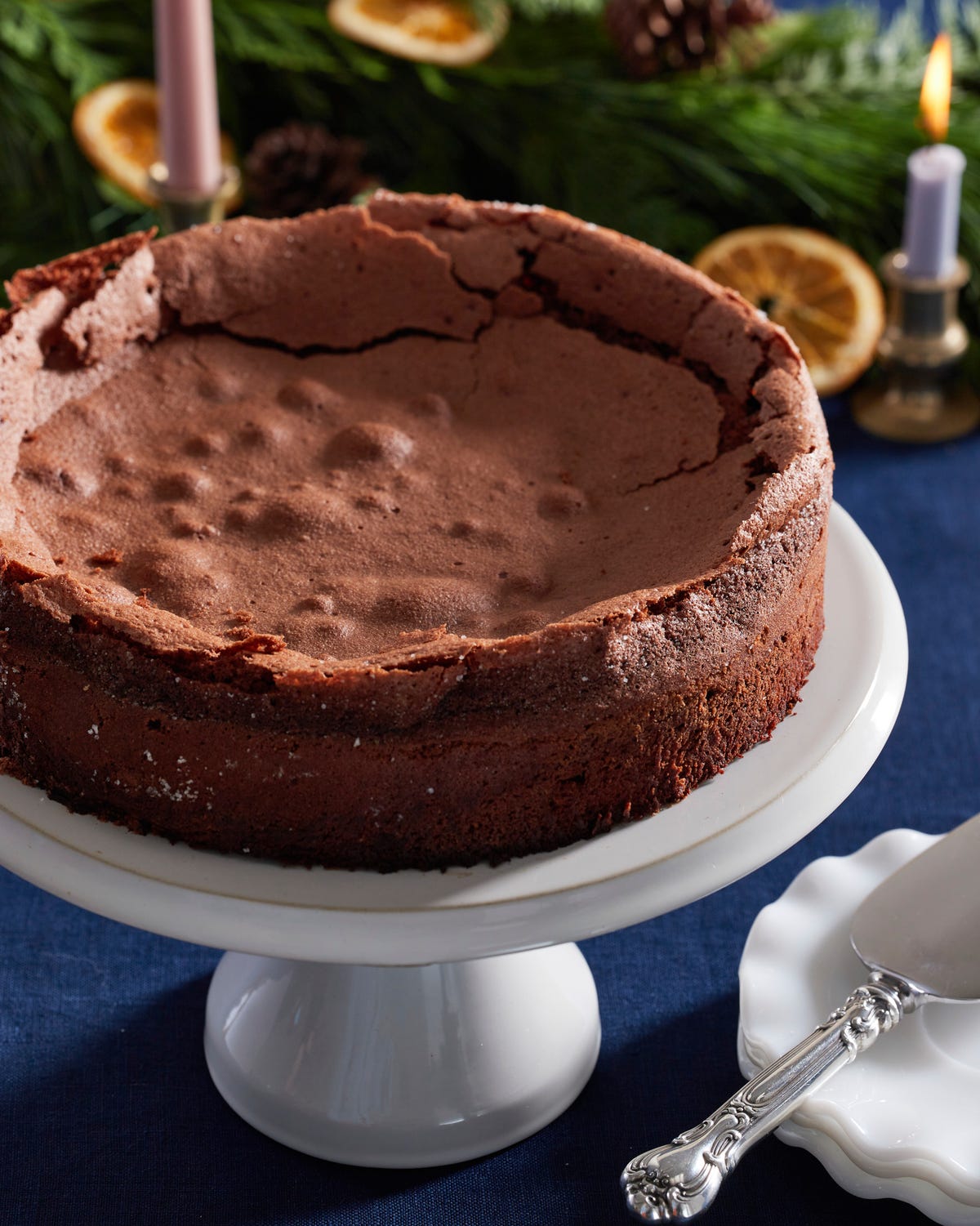 People dislike Pam from The Office. So do I. This video had me thinking about it. Unlike his premise that the viewers of the show are sexist, I believe the writers of the show are sexist. They made every female character weak, unlikable and the ones that were great like Jan, they destroyed them and their storyline. What do you think? The men were constantly developing and on an upward trajectory, even the idiots like Andy and Ryan. The women were on a downward spiral.
I don't think people dislike Pam more and more because she finds her voice. I do think that in many ways she held Jim back. I find her to be flailing and purposeless as the seasons progress. But people have so many different opinions. Keeps things interesting. Just wanted to share this video because it made me think, even though I disagreed with its conclusions.
People I am Intrigued By
Robert Slovak (loved this podcast on EMF, minerals and govt)
Ed Mylett (I am currently reading his latest book!)
Let's keep the momentum going! Off to the races!!